We arrived in Ouray about 5:00 pm on Tuesday night, June 3. After we checked into our room at the Box Canyon Lodge and Hot Springs we enjoyed a leisurely dinner followed by a short soak in the hot springs. The hot water does wonders for relieving my achy bones and broken heart. Later we enjoyed a movie in our room until I just fell asleep from exhaustion.
The next morning the sun wasn't shining but we walked up to the Box Canyon City Park from our room.
From there we saw chipmunks and lots of Evening Grosbeaks feeding from the park authorized feeders.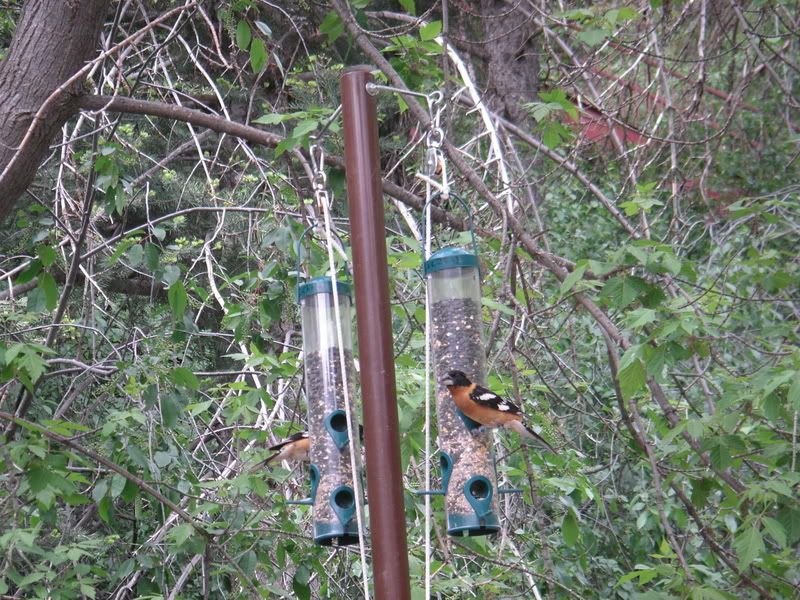 The short hike up to the high bridge yielded an amazing view of Canyon Creek and Ouray.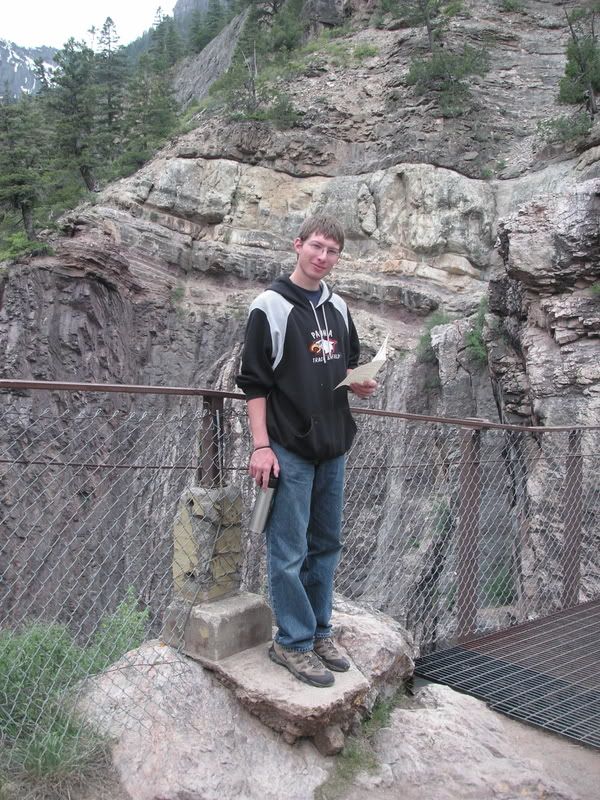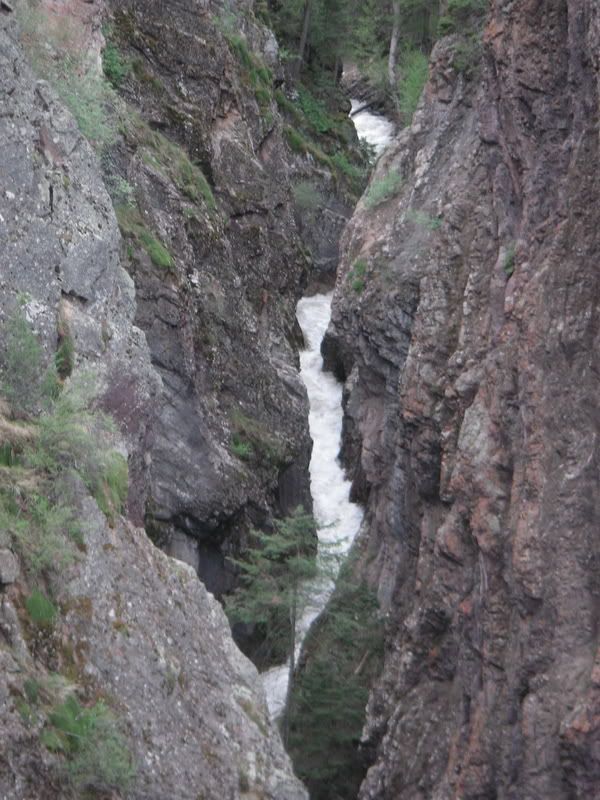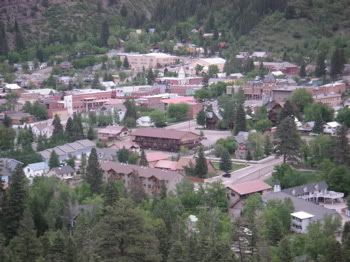 Ouray, at one time, was a VERY prosperous gold and silver mining area of Colorado. When the mines closed, the town was hit by hard times. The gorgeous nearby scenery has turned this quaint little town into a summer and winter tourist mecca. The Box Canyon area is well-known nationally for its Ice Climbing Festival in the winter.  We took this picture of the Ouray valley from a Mine tour about two miles north of the town.   The road at the end of the Canyon takes you to Red Mountain Pass on into Silverton where the famous Durango-Silverton Narrow Gauge Scenic Railroad ride travels during the summer months.  It is probably the most scenic area of the state if you don't mind the high mountain passes.