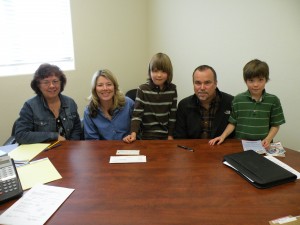 Nearly two years ago, in July of 2009, I wrote that it was time for The Urban Homemaker to have a "facelift"! It was as clear to me then as it is today that I am entering a new season of life as a widow and that I need to focus my energies on my writing and my family.
My prayer has always been that God would provide the right family to assume the responsibilities of The Urban Homemaker at the right time. Actually, Duane and I had prayed about God bringing the right buyer to take over The Urban Homemaker over a year before his untimely death in April of 2008.
Together we believed that the ideal buyers would be a family that has prayed diligently for the right opportunity and our prayer was that this special family will have yearned to work together with their children as a family while maintaining and expanding the Urban Homemaker mission. In our mind, the perfect buyer we dreamed of would also be a family that had the vision to take The Urban Homemaker to the next level of reaching a bigger market with a bigger mission.
Today, I am thrilled to announce that God brought the ideal family of our dreams to meet me at my shop in Paonia, Colorado in January of this year, (four years after Duane and I started praying for a new buyer). Interestingly, Wayne and Kathy Marsh of Montrose, Colorado, approximately an hour's drive from my home, drove over to my shop in Paonia and we talked about the feasibility of their purchasing The Urban Homemaker.
After our first meeting, I knew in my heart that both Wayne and Kathy had the vision, the talents and other intangible qualities that I am confident will take The Urban Homemaker to the next level. But I didn't know whether God had chosen them or not. A few weeks later we came to a sales agreement.
We officially closed on the sale April 15 and while I have sold the business to the Marsh family, I have not left The Urban Homemaker.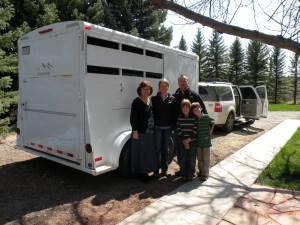 In the coming weeks I look forward to introducing Wayne and Kathy and their homeschooled triplets (2 boys and a girl), and my prayer is that you will be as excited about getting to know them as they are to serve you.
I will continue to write newsletters, blog and facebook postings for busy homemakers who follow The Urban Homemaker while the Marsh's assume the day to day business operations and implement their plans and vision for the future.
Please join me in extending a warm welcome to the Marsh family. You can send them your greetings at urbanhomemaker@urbanhomemaker.com. I am sure they would be happy to hear from you.
Fondly,
Marilyn Moll
The Urban Homemaker