Dad's are so easy! The way to a man's heart really is through his stomach. Make these fantastic and oh so simple meals for dad on "his" day and watch the grin spread from ear to ear… throw in a little back rub and a few words of encouragement and his 'tank' will be filled.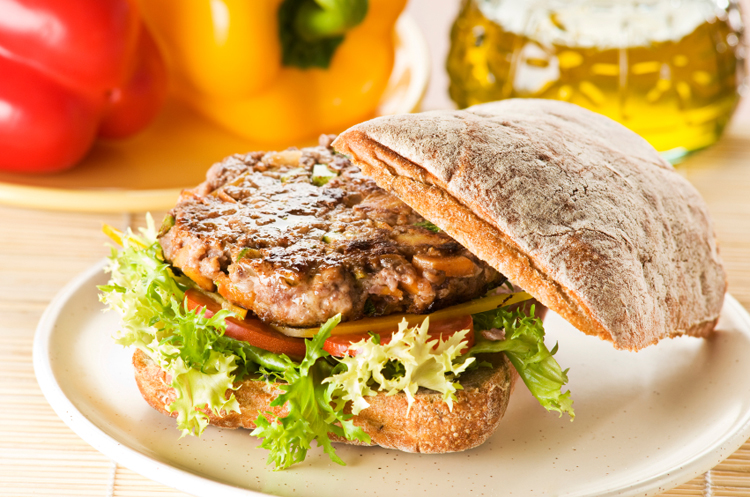 Dad's Favorite Hamburgers with Herbs
I have been using this easy recipe for over 30 years. After you try these tasty seasoned hamburgers, you will never go back to plain old hamburgers. I make lots and freeze the patties individually on cookie sheets and then place into zip lock baggies. If you don't have all the herbs, use whatever you have.  Double, triple, or quadruple amounts for extra hamburgers for a crowd or for the freezer!
2 lbs. hamburger
1 Tbsp chopped chives
1/2 tsp. crumbled tarragon, optional
2 tsp. salt
1/4 tsp. pepper
1/4 c. chopped parsley
1/4 c. chopped green onion
1 egg
Mix all ingredients in a mixing bowl by hand. Shape into 6-8 large patties. Grill or broil until done.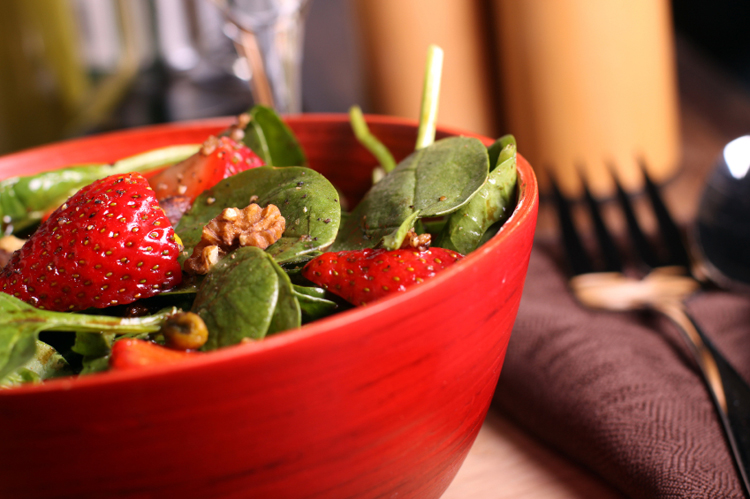 Strawberry Spinach Salad
I like this recipe for Father's Day because it takes advantage of what's in season and is delicious.  Use whatever other ingredients you like and have on hand.
6 or more Cups spinach or other mixed greens, torn up
1 Cup strawberries, sliced
2 green onions, sliced
1 small red onion, cut into thin rings
1 garlic clove, minced
2 Tbsp sunflower seeds (raw or toasted), optional
1/2 Cup bacon pieces, crumbled
1/2 Cup chopped walnuts or slivered almonds (toasted if desired)
1/2 Cup grated Parmesan cheese OR1/4  Cup Feta Cheese, crumbled
Cucumbers,  sliced, optional
Avocado slices, optional
Assemble the greens in a large salad bowl and add additional ingredients in layers as attractively as possible.  Let the children help and get creative.  Be sure to take pictures!
Balsamic Dressing:
1/4 cup honey
2 Tbsp sesame seeds, toasted if desired
1/4 Cup Balsamic vinegar (wine vinegar is fine)
1/4 Cup olive oil
Salt and pepper to taste
Combine ingredients in a jar with tight fitting lid and shake well.  Dress the salad when ready to serve, or use salad dressings of choice.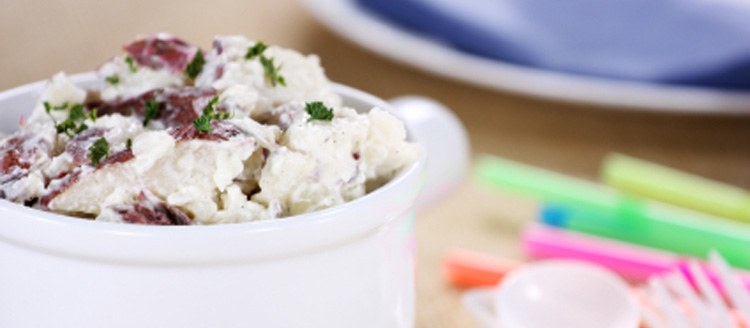 Marilyn's Potato Salad
My late husband loved any kind of potato salad.  This recipe is the way I like to make it, but many ingredients are optional, so use what you have.
2 1/2 lbs Red Potatoes, cooked and cubed (I use the Duromatic Pressure Cooker to save time)
3/4 Cup French dressing or Marilyn's French Dressing
2-4 Tbsp Fresh Dill to taste, snipped
1/2 Cup bacon, crumbled
1/2 cup finely diced red onion OR
1/2 cup finely chopped fresh chives, optional
4 hard boiled eggs, chopped or sliced
1/2-1 Cup celery, chopped
1/2 cup diced dill pickle, optional
1/2 cup diced red pepper, optional
1/2 -1 Cup mayonnaise or to taste
Salt and pepper to taste
Paprika
Snipped fresh or dried parsley, optional
Marinate the cooked, cubed potatoes in French dressing in a refrigerator container overnight.
Combine the rest of the ingredients, except for the eggs and paprika with the marinated potatoes in a medium bowl.  Adjust seasonings.  Pour into an attractive serving bowl.  Garnish the salad with parsley, sliced eggs, and paprika.
Marilyn's French Salad Dressing
This recipe, courtesy of a chef, has been my family's favorite salad dressing recipe for nearly 25 years. I use this versatile dressing to marinate veggies, and potato salad as well. Double or triple the recipe as it goes fast!
1/4 Cup vinegar, Balsamic, Red wine, or Apple-Cider Vinegar
1 TB Dijon mustard, prepared
2 or more cloves garlic, minced
1 tsp. salt
1/4 tsp. pepper, fresh ground if possible
1/2 tsp. paprika
2/3 Cup quality oil such as olive oil, coconut oil, sesame oil, or combination of oils. Be sure to use pure pressed or expeller pressed oils which contain the anti-oxidants and vitamin E.
Combine these ingredients in a carafe, glass jar, or whisk together with a fork in a small mixing bowl.
Are you on our newsletter? You can join it here